BECOME A MEMBER
Red Global MX BC brings together Mexican professionals, academics, entrepreneurs and researchers from all over the world to share knowledge, best practices, new technology and, most of all, exciting and inspirational new ideas. As a Red Global MX BC member, you'll join a network of over 60 chapters and its members who work, teach and study in different fields, with a wealth of knowledge and experience you can't find anywhere else!
Becoming a member can move your career forward by connecting you with professionals of your area of expertise, knowledge, high quality training, the latest tools and best practices, exposure to leading-edge thinking and unparalleled peer networking.
No other organization of Mexicans abroad provides more ways for professional talent to connect with the people and resources they need to be successful.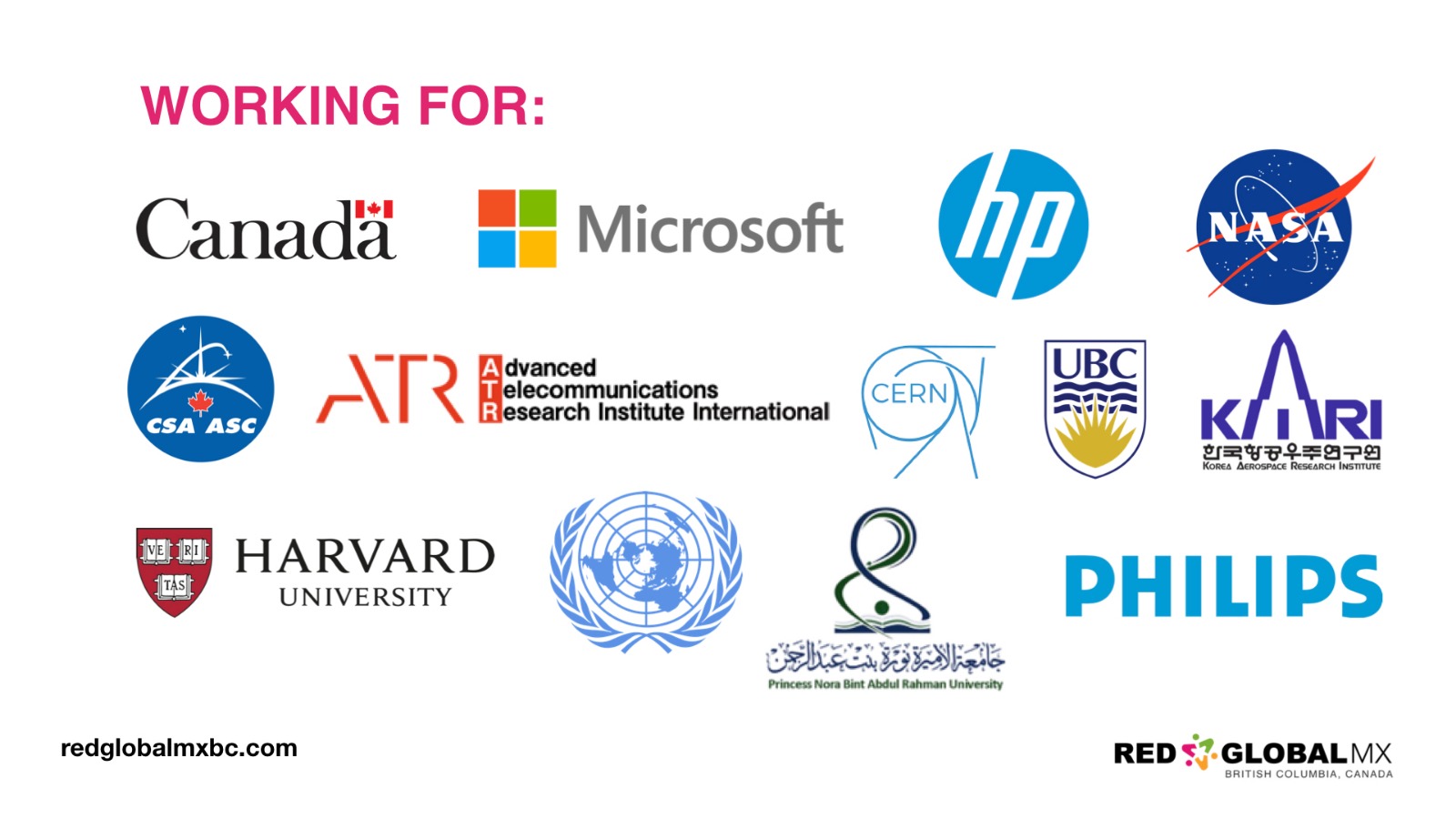 Connections all around the world
Being a member of the Red Global MX BC give you access to 60+ professional chapters across the United States, Canada, Latin America, Europe, Asia and Oceania.
Whether you are a Mexican national living in Canada, a Canadian citizen or PR with interest in Mexico for business, trade, education, research and/or innovation opportunities this membership is for you!
Focus Areas of Red Global MX British Columbia
Red Global MX is the largest association of Mexican professionals abroad, with members who work, teach and study in diverse fields. By becoming a member, you gain access to a vast body of professional knowledge, high-quality training programs, the latest tools and tactics, exposure to leading-edge thinking, and opportunities to interact with professional peers around the world.
MEMBERSHIPS RGMXBC 2019
want TO know when memberships become available?
Subscribe to our News updates below ↓